Buhui Qiu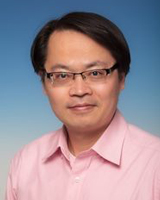 Bio
Buhui received his PhD in Finance from the University of Cincinnati in July 2009. He also holds a Master of Arts in Accounting from Sun Yat-sen University, a Graduate Diploma from Johns Hopkins University-Nanjing University Center for Chinese and American Studies, and a Bachelor of Science in Physics from Fudan University. Prior to joining the University of Sydney, he was a faculty member at Rotterdam School of Management, Erasmus University. Before pursuing an academic career, he worked as a financial analyst and advanced financial consultant at Ford, PwC Consulting and IBM. His research interests are in the areas of corporate finance, accounting and capital markets. He has eight articles published or forthcoming in ABDC A* journals in finance, accounting and international business, among which five are in Financial Times top-50 business journals. He has received multiple international research awards including two Chicago Quantitative Alliance (CQA) Academic Competition Awards. He is a recipient of the University of Sydney Business School Excellence in Research Award and a finalist of the SUPRA Supervisor of the Year Award. He was nominated by students for the Wayne Lonergan Award for Excellent Teaching and is a recipient of the Dean's Citation Award for Teaching. His research papers have been presented in top economics, finance, and accounting conferences such as American Economic Association (AEA) meeting, Western Finance Association (WFA) meeting, and American Accounting Association Financial Accounting and Reporting Section (FARS) meeting. His research has been cited by various media including The Economist.
Research Interests
Buhui's research interests are in the broad area of corporate finance and its interaction with capital markets. For example, Buhui is interested in studying the determinants of corporate investment such as knowledge assets investment and mergers and acquisitions (M&A). His recent paper (joint with T. Wang) finds that knowledge protection benefits firm shareholders and incentivises firms to invest in knowledge assets. Another recent paper of his (joint with K. Li and R. Shen) documents that organization capital of an acquiring firm is an important determinant of its M&A performance. Buhui is also interested in studying corporate disclosure-related issues. His theoretical work (with S. Slezak) shows that mandating an increase in minimum internal governance standards and/or the penalties for managerial fraudulent misreporting (e.g., the 2002 Sarbanes-Oxley Act in the USA) can lead to lower firm performance via reducing managerial pay-for-performance sensitivity. His empirical work (with H. Guo) develops a better measure of institutional informed trading and shows that the measure can be used to address some important research questions in corporate finance and accounting.
Buhui will continue to explore interesting research questions in corporate investment, corporate disclosure, M&A, institutional ownership and corporate governance in the years to come.
Selected publications
2019
Journal Articles
Gan Y, and Qiu B (2019) Escape from the USA: Government debt-to-GDP ratio, country tax competitiveness, and US-OECD cross-border M&As Journal of International Business Studies, 50 (7), 1156-1183. [More Information]
Qiu B, and Slezak S (2019) The Equilibrium Relationships between Performance-Based Pay, Performance, and the Commission and Detection of Fraudulent Misreporting The Accounting Review, 94 (2), 325-356. [More Information]
2018
Journal Articles
Li K, Qiu B, and Shen R (2018) Organization Capital and Mergers and Acquisitions Journal of Financial and Quantitative Analysis, 53 (4), 1871-1909. [More Information]
Qiu B, and Wang T (2018) Does Knowledge Protection Benefit Shareholders? Evidence from Stock Market Reaction and Firm Investment in Knowledge Assets Journal of Financial and Quantitative Analysis, 53 (3), 1341-1370. [More Information]
2017
Journal Article
Fu R, Gao F, Kim Y, and Qiu B (2017) Performance volatility, information availability, and disclosure reforms Journal of Banking & Finance, 75, 35-52. [More Information]
2016
Journal Article
Guo H, and Qiu B (2016) A Better Measure of Institutional Informed Trading Contemporary Accounting Research, 33 (2), 815-850. [More Information]
2014
Journal Articles
Guo H, and Qiu B (2014) Options-implied variance and future stock returns Journal of Banking & Finance, 44 (1), 93-113. [More Information]
Qiu B, Trapkov S, and Yakoub F (2014) Do target CEOs trade premiums for personal benefits? Journal of Banking & Finance, 42 (1), 23-41. [More Information]
Newspaper Article
Qiu B (2014) Do CEOs trade premiums for personal gain in M&As? Management Knowledge .
2008
Journal Article
Qiu B (2008) The Effects of the Bank Holding Equity of the Firm: From a Moral Hazard Perspective Corporate Ownership and Control, 6 (1), 459-466. [More Information]
Recent Units Taught
BUSS4001 Business Honours Research Methods

BUSS4403 Finance Honours B

BUSS4413 Finance Honours B

FINC3013 Mergers and Acquisitions

FINC6001 Intermediate Corporate Finance

FINC6013 International Business Finance
Newsroom articles
Money Week

Buhui Qiu's research work "A Better Measure of Institutional Informed Trading", formerly circulated under the titles "Informed Trading, Earnings Surprises, and Stock Returns" and "The Return Predictive Power of Institutional Ownership", was cited in MoneyWeek, the UK's best-selling financial magazine.

The Economist

The Economist cited Buhui Qiu's research titled 'Do Target CEOs Trade Premiums for Personal Benefits?', which suggests that executives might be trading away shareholder value in return for personal benefits in corporate takeovers.