Douglas Foster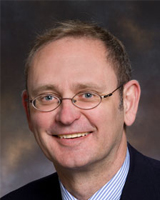 Bio
F. Douglas Foster is a Professor of Finance at The University of Sydney Business School. He has held faculty positions at the University of Technology Sydney, Australian National University, the University of New South Wales, The Tippie College of Business at the University of Iowa, and The Fuqua School of Business, Duke University.
He was awarded the Ph.D. degree from Cornell University in 1987. His research interests include the use of information-based techniques in market design, funds management, investment banking, corporate finance, and risk management. He has also written experimental and qualitative papers in behavioural finance with a growing focus on individual retirement savings decisions.
Professor Foster has taught a range of courses including Applied Securities Management, Behavioral Finance, Corporate Finance, Corporate Restructuring, Corporate Valuation, Financial Information Technology, Financial Management, Futures and Options, Information and Finance, International Finance, Investments, and Investment Banking.
Research Interests
Professor F. Douglas Foster's research focuses on information flows and financial markets.
Over the years this has taken many forms. For the early portion of Doug's research the focus was on intermediation. In particular this was a detailed analysis of securities market design and market efficiency. This work included both theoretical and empirical (transaction level) analyses of markets with a view towards understanding how information might be processed and incorporated into prices and the consequences this would have for volume dynamics. This included analyses of day of the week effects, competition among traders, the role of public news, strategic trading, and the effects of long-lived information. The analysis of trading in these settings also involved research using experimental markets.
Doug has also studied risk management strategies that incorporate statistical learning. This involved building predictive models for agricultural commodities where detailed price representations are incorporated into standard hedging procedures, as well as into the pricing of derivative contracts. Doug has returned to risk management research and is currently studying how firms' financial hedging and production decisions may be used to manage the consequences of macro uncertainty, e.g. regulatory policy uncertainty. The goal is to consider both operational and financial strategies to jointly manage these risks.
Most recently Doug has been studying funds management, both from the point of view of the fund manager and the fund member. Work on fund managers has included projects looking at the role of institutional trading, emulation strategies, decisions processes for allocating funds to active managers, how brokerage has influenced the investment process, as well as designs of default investment fund structures. From a members' point of view Doug has looked at the format of reports to members, general views of members as to their retirement savings, how members responded to changes of retirement system defaults, and why members may decide to self-manage their retirement savings.
Selected publications
2019
Journal Article
Foster D, Lee A, and Liu W (2019) CFDs, forwards, futures and the cost-of-carry Pacific-Basin Finance Journal, In Press. [More Information]
2018
Journal Articles
Bird R, Foster D, Gray J, Raftery A, Thorp S, and Yeung D (2018) Who starts a self-managed superannuation fund and why? Australian Journal of Management, 43 (3), 373-403. [More Information]
Butt A, Donald M, Foster D, Thorp S, and Warren G (2018) One size fits all? Tailoring retirement plan defaults Journal of Economic Behavior and Organization, 145, 546-566. [More Information]
2017
Journal Article
Butt A, Donald M, Foster F, Thorp S, and Warren G (2017) Design of MySuper default funds: influences and outcomes Accounting and Finance, 57 (1), 47-85. [More Information]
2016
Journal Articles
Fong K, Foster D, Gallagher D, and Lee A (2016) How has the Relevance of Institutional Brokerage Changed? International Review of Finance, 16 (4), 499-524. [More Information]
Foster F, and Warren G (2016) Interviews with Institutional Investors: The How and Why of Active Investing Journal of Behavioral Finance, 17 (1), 60-84. [More Information]
2015
Journal Articles
Butt A, Donald M, Foster F, Thorp S, and Warren G (2015) The Australian superannuation system post Stronger Super: views from fund executives Law and Financial Markets Review, 9 (2), 106-112. [More Information]
Cheah K, Foster F, Heaney R, Higgins T, Oliver B, O'Neill T, and Russell R (2015) Discussions on long-term financial choice Australian Journal of Management, 40 (3), 414-434. [More Information]
Chen Z, Foster F, Gallagher D, and Lee A (2015) A Model of Emulation Funds Accounting and Finance, 55 (3), 717-748. [More Information]
Foster F, and Warren G (2015) Why Might Investors Choose Active Management? Journal of Behavioral Finance, 16 (1), 20-39. [More Information]
Foster F, Ng J, and Wee M (2015) Presentation Format and Financial Literacy: Accessibility and Assessabilty of Retirement Savings Statements Journal of Consumer Affairs, 49 (3), 519-549. [More Information]
2014
Journal Articles
Rosov S, and Foster F (2014) Customer foreign exchange orders: When timing really does matter Australian Journal of Management, 39 (3), 351-368. [More Information]
Rosov S, and Foster F (2014) Measuring the information content of customer foreign exchange orders Australian Journal of Management, 39 (2), 247-264. [More Information]
2013
Journal Article
Chen Z, Foster F, Gallagher D, and Lee A (2013) Does portfolio emulation outperform its target funds? Australian Journal of Management, 38 (2), 401-427. [More Information]
2011
Journal Article
Foster F, Gallagher D, and Adrian L (2011) Institutional trading and share returns Journal of Banking & Finance, 35 (12), 3383-3399. [More Information]
2010
Journal Article
Heaney R, Foster F, Gregor S, O'Neill T, and Wood R (2010) Are two heads better than one? An experiment with novice share traders Australian Journal of Management, 35 (2), 119-142. [More Information]
Selected grants
2017-2019
2013-2016
2013-2015
Recent Units Taught
BUSS4402 Finance Honours A

FINC3023 Behavioural Finance

FINC6001 Intermediate Corporate Finance