Gaia Grant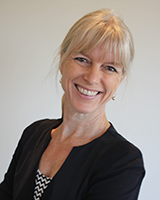 PhD Candidate
The University of Sydney
NSW 2006 Australia
Bio
Gaia Grant is a doctoral researcher in Strategy, Innovation and Entrepreneurship at the University of Sydney Business School. In her research Gaia is focusing on how executives make sense of paradoxical challenges in strategising, and she has a particular interest in factors that impact socially responsible and sustainable innovation. Gaia has over 25 years' consulting experience in organisational learning and development, and she has worked with a wide range of organisations from international Fortune 500 companies through to NFPs. As a founder and director of Tirian Consultancy, Gaia has been responsible for growing and managing the company so that it now operates in a number of regions around the world. She has published a number of books including books on creative thinking and innovation culture in organisations, and she has also written and produced over 30 training programs and resources that are sold under license internationally. Gaia has presented her initial research findings at The European Group of Organisation Studies (EGOS) 33rd Colloquium and the 9th International Process Symposium (PROS).
Newsroom articles
4Hoteliers

Gaia Grant was quoted in 4Hoteliers on how to develop greater agility for sustainability in a rapidly changing world.
Thesis working title
How top management teams experience paradoxical demands in strategising for sustainable innovation
Rapid change and complex contemporary environments have led to inherent ambiguities and related tensions in organisations. This can be particularly challenging where there are conflicting goals or needs, which can lead to the need to simultaneously deal with multiple paradoxical tensions. The push towards the need for innovative new ideas and products (eg through breakthrough innovation) can, for example, conflict with the need to manage and improve on current systems and practices (eg through incremental innovation). This is known in the literature as an exploration / exploitation innovation paradox. Simultaneously, the need for sustainability over the long term can conflict with the need to drive through profitability for stakeholders. There is a clear need for top management teams to identify and address these tensions for sustainable innovation and growth. This study identifies specific tensions relating to sustainable innovation paradoxes that emerge over time, and explores how top management teams make sense of the competing demands.
Supervisors: Eric Knight, Suresh Cuganesan
Selected publications
2018
Conference Proceeding
Grant G (2018) From detecting dichotomies to navigating dipoles: Developing a theoretical and practical model for illustrating how top management teams experience the competing demands of innovation 34th European Group for Organizational Studies (EGOS) Colloquium; European Group for Organizational Studies (EGOS), Tannin, Estonia.
2017
Conference Proceeding
Grant G, Knight E, and Cuganesan S (2017) Between community and corporate: How top management teams experience paradoxical demands in strategising 33rd EGOS Colloquium: The Good Organization; European Group for Organizational Studies (EGOS), Copenhagen, Denmark.