Sandra Dwyer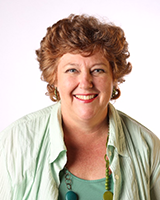 Bio
Sandra Dwyer is a lecturer in the Discipline of Business Information Systems. She holds a Bachelor of Economics from the University of Sydney, a Master's in Business and Technology from UNSW and a Graduate Certificate in Educational Studies ( Higher Education) also from the University of Sydney.
Sandra has extensive industry and international experience having worked for over 17 years in multinational organisations in management, finance, and administration roles. This is coupled with teaching focussed roles over the last 24 years at University of Sydney, UNSW and Charles Darwin University.
She is passionate about bringing industry experience to the classroom and developing students to bring valuable and relevant skills to the workplace. Her teaching focuses include information technology, business information systems and project management.
Sandra's industry experience encompasses the development of business information systems and more particularly enterprise systems. She is experienced in business process design/re-design, developing systems specifications and managing systems implementations. Additionally much of her Pacific region and international experience relates to large infrastructure and facilities project management.
For the last few years Sandra has enthusiastically engaged in a full time education focussed teaching role at University of Sydney. Her role is co-ordinator for Accounting Information Systems, a large post graduate unit that is part of the Master of Professional Accounting program. The team she works with ( 12 -15 )consist of highly experienced industry professionals who teach and support the program to achieve high quality teaching and learning outcomes.
She regularly participates in SAP Competence Centre programs and has recently participated in the Train the Trainer ERP Simulation workshop (2015), and Train the Trainer SAP Practical Analytics workshop (2017).
Sandra's teaching philosophy is based on constructivist principles. She views learning as an active, gradual process. The facilitator and students work in tandem to explore questions and create learning experiences. She works to create class room environments that enable rich and meaningful discussion and she looks at students holistically, trying to value and empathise with the cultural challenges her international students face. Her philosophy is to offer a blended learning approach, believing this is the most effective pedagogical approach to create deep learning opportunities. She has a strong commitment to critical reflection of her teaching practices.
Recent Units Taught
INFS5000 Accounting Information Systems