Steven Hitchcock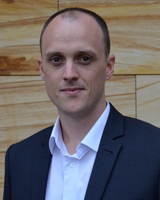 BCS (Hons); MMS (Hons); PhD (Arizona State University)
Lecturer
Rm 4104
H70 - Abercrombie Building
The University of Sydney
NSW 2006 Australia
Bio
Steven is a Lecturer in the Discipline of International Business at the University of Sydney Business School. Prior to joining The University of Sydney in 2016, Steven was a Graduate Associate at The Hugh Downs School of Human Communication at Arizona State University where he received his PhD in Organizational Communication. Steven has a Bachelor of Communication Studies with First Class Honors in Public Relations and Media Studies, from the University of Waikato. Steven also has a Master of Management Studies with First Class Honors, in Management Communication from The University of Waikato.
Steven's primary stream of research examines the discourse of, and practice surrounding, aged and generational narratives in the workplace. Steven is particularly interested in the perspectives of young professionals whose voices often go unattended in organizations, the popular press, and in scholarship.
Steven's second stream of research focusses on engagement in undergraduate education. Steven has a particular interest in processes of unit development via the likes of innovative teaching practice, and narrative-based instruction.
Selected publications
2013
Journal Article
Corman S, and Hitchcock S (2013) Media Use and Source Trust among Muslims in Seven Countries: Results of a Large Random Sample Survey Journal of Strategic Security, 6 (4), 25-43. [More Information]
Recent Units Taught
BUSS1000 Future of Business

BUSS3110 Industry and Community Project

MIBS6001 Global Business Environment